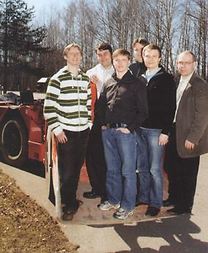 Hybria was founded 2008 by six professionals, who all had a long experience in the area of hybrid and electric drivetrains and passion to change the world.
Today Hybria is 100% owned by it's founders, who also work for the company. With 15 years of experience in electric drivetrains and Li-Ion batteries we are ready to help you.
Our mission is to help our customers to their way to more sustainable and more electric world. As entrepreneurs​ we are always fast to adapt for customer needs.