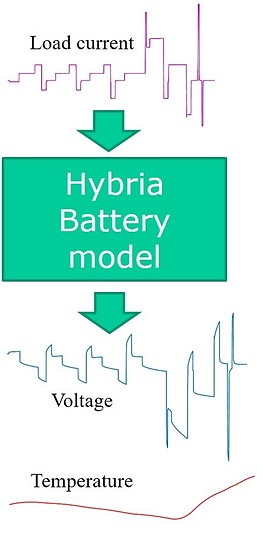 Battery characterization/modeling
Li-Ion batteries are complicated chemical devices. Battery dimensioning is difficult and often the manufacturer's data is not complete or only cell specific performance is available.
Hybria's proprietary battery modeling method is based on careful characterization of a battery module. Charging and discharging in several temperatures provide data for accurate model including both voltage and temperature behavior as funcntion of load current.
When module has been modeled, it's easy to simulate the behavior of different type of module configurations (xSyP) with different load cycles. The changing capacity and impedance of aging battery can be easily updated into model. It's easy to check that what is battery behavior in the end of life.